It was raining hard when we got up and we headed to the mighty Roy. We decided that we would aim to run all the fun sections of the Roy- the Upper, the Gorge and the Lower. We put on early and saw the van from Glenmore Lodge parked at the get in. We split the group up into two and headed downstream.
Photo: Larissa at the put in. At the time we got off the gorge, the water was 2 foot above this beach. Hmmm.
The Upper Roy had some pretty parts to it and there was one major, short rapid on there, called Rooster Tail. Chris has a nice boof off it, while the rest of us chose somewhat differing and entertaining lines- See the video.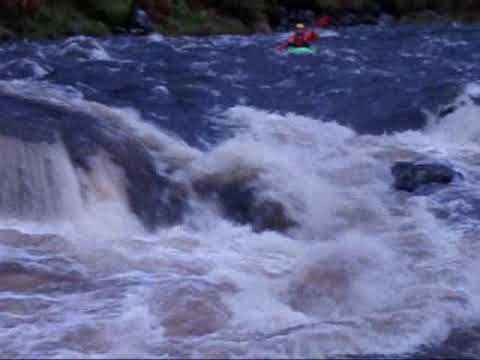 Photo: Chris boofin'  Roostertail.