Winter training  Allenamento invernale
(English here/Italiano in giu') I've bought a video camera (GoPro) to record my solo descents. Since there's no water now, I've tested it by making a short film of winter training on land. I believe that fitness is important in kayaking. The paddler must continue to make ferries and punch holes with aggression even after long sections of continuous rapids.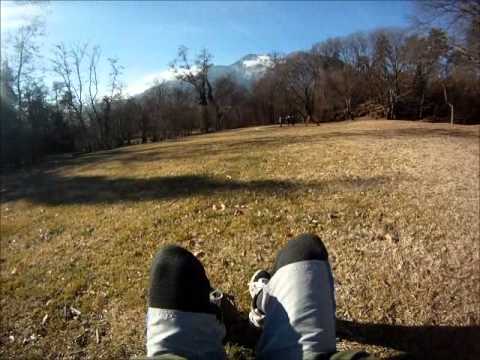 (Italiano) Ho comprato una telecamera (GoPro) per registrare le mie discese in solitaria. Poiche' non c'e' acqua adesso, l'ho provata facendo un corto film dell'allenamento invernale su terra. Credo che la forma sia importante nel kayak. Il pagaiatore deve continuare a fare traghetti e colpire buchi con aggressivita' anche dopo lunghi tratti di rapide continue.